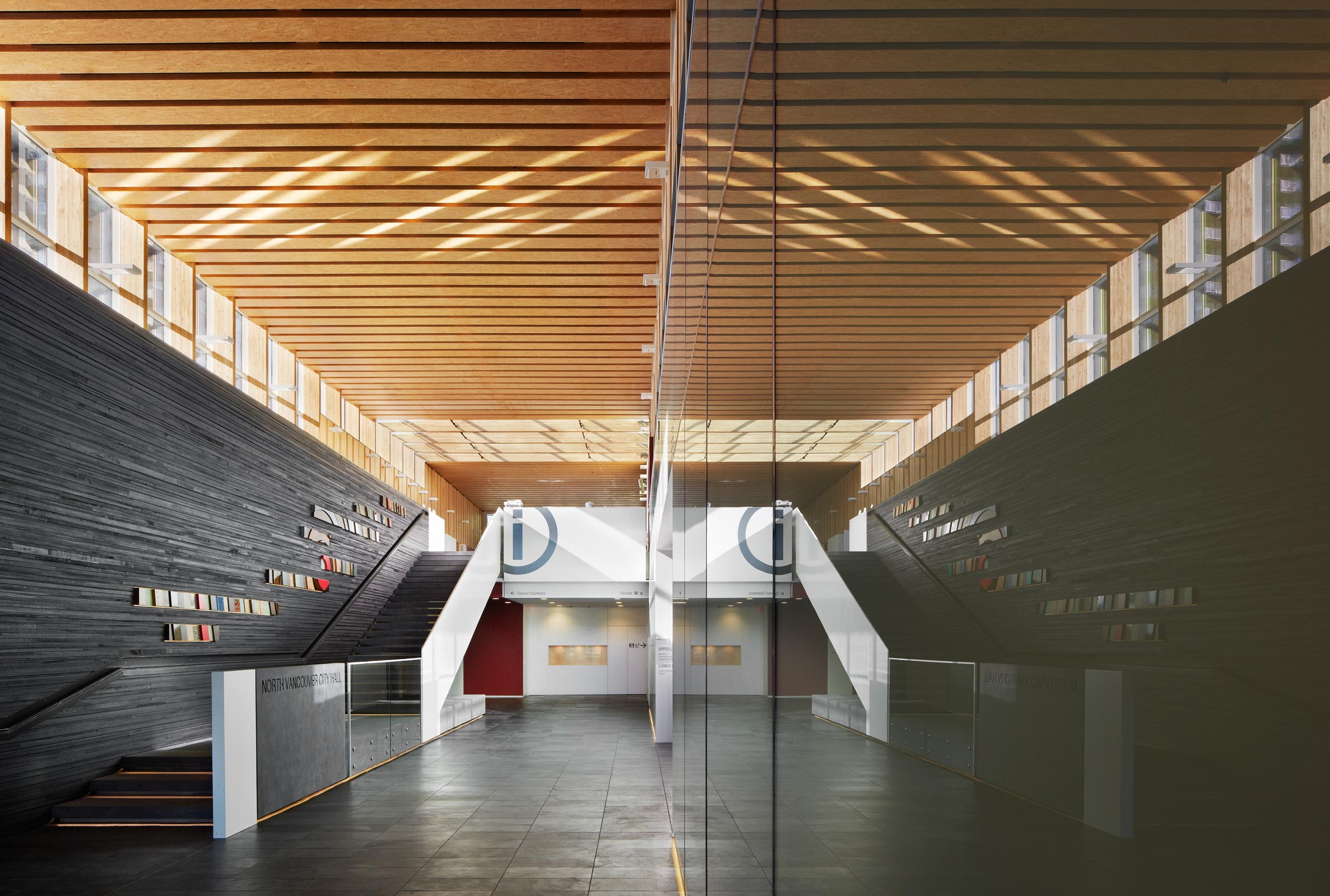 North Vancouver City Hall
This 38,000 SF project included the renovation and seismic upgrade of the original 1970's modern heritage City Hall and the newly vacated library concrete structures, and the construction of a Grand Atrium connecting the two buildings, creating a more prominent entrance on the north and south sides of the complex.
The seismic upgrade included the use of Fiber Reinforced Polymer wrapping, to upgrade the existing concrete moment frames of the original buildings, greatly reducing the cost compared to the originally proposal of adding concrete shear walls.
The two-storey atrium structure, consists of unique four layer deep partially hollow cross laminated panels made of large LSL sheets, which span the 9m wide space while allowing for concealment of services and aiding acoustic performance. The south end of the atrium's tubular form houses the public meeting room called the "Room in the City", and dramatically cantilevers 13m over the south entrance. The 9m span of the suspended floor of the public meeting room, consists of wood concrete composite construction, the first such application ever implemented in North America.
Location

North Vancouver, BC CAN

Completion Date

2012

Area

38,000 SF

Typology

Institutional

Architect

McFarlane Green Biggar Architecture and Design

Awards

2012 Wood Building and Design Award, Merit Award

2013 AIBC Lieutenant Governor of British Columbia Medal of Excellence in Architecture

2014 RAIC Governor's General Medal

LEED Silver Registered (certification pending)