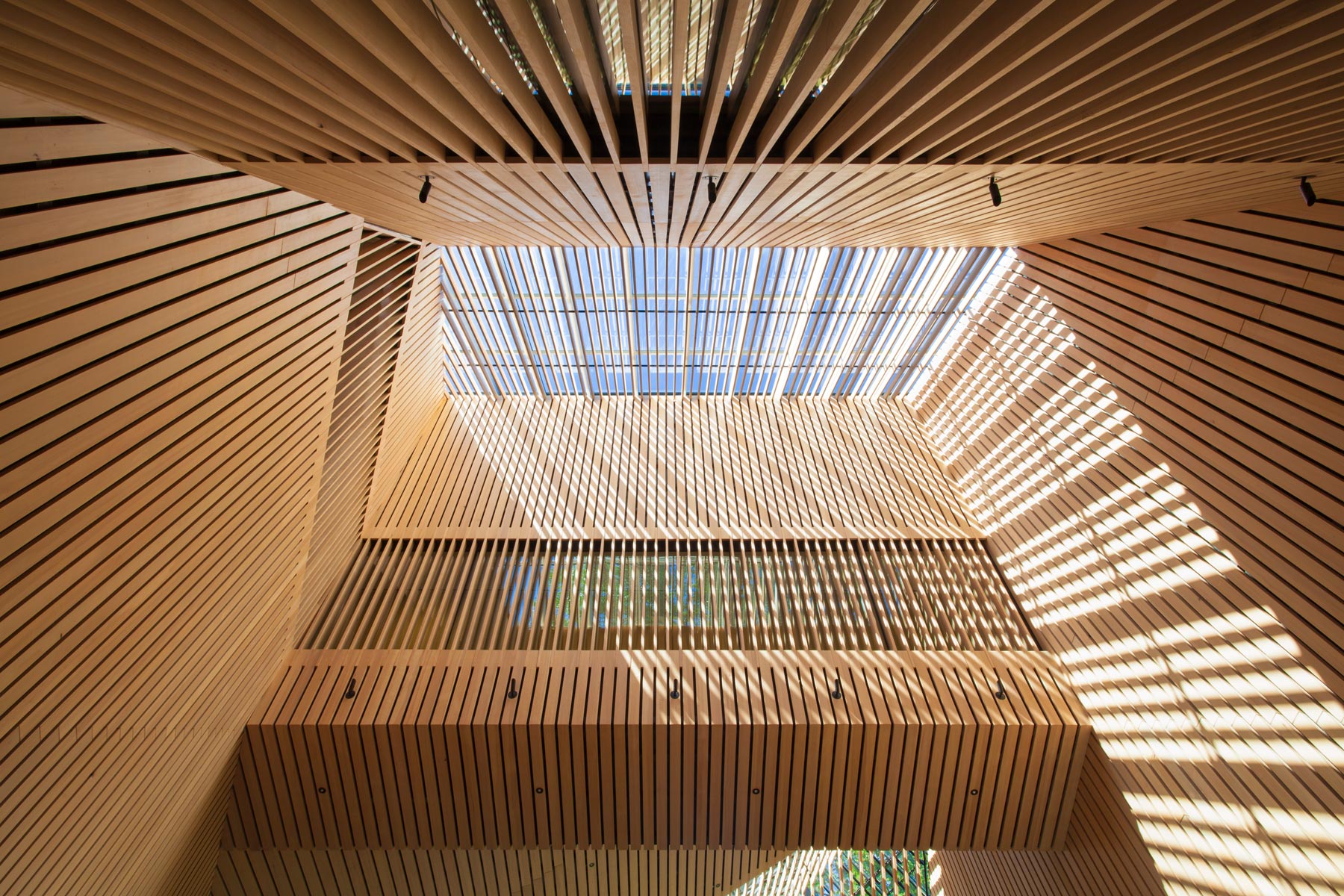 Audain Art Museum
The Audain Art Museum was the creation of a long-standing collaborative relationship with Patkau Architects. The 56,000 SF museum nestled between the mature coniferous trees of the site, connects the community to the richness of Whistler's Indigenous history and the contemporary culture of British Columbia.
The structural demands on the building are exceptional, in addition to the extreme winter conditions that Whistler is known for, the museum is located on the floodplain of Fitzsimmons Creek. This required the building to be elevated one storey above grade to avoid damage from debris during a flood. Coupled with severe seismic zoning, modern gallery loading and spatial demands, and a desire to achieve daring cantilevers, the project had a number of challenges.
An elegant steel frame with double-storey height trusses were used to achieve the spans and complex geometry. To align the sculptural forms with the structural elements, extensive 3D modelling was used to refine the details and realize a dialogue between designers, which shines through in the completed work.
The building showcases a novel Scorpion bracing system by Cast Connex, developed in collaboration with research carried out at University of Toronto. The first such use of this seismic system on any building worldwide.
Through commitment to achieve the sustainable goals of the project, wood is used where it makes sense. Locally prefabricated Laminated Strand Lumber (LSL) panels up to 16.5m long are used for the steeply pitched roofs, keeping the frame lightweight. These arrived with a shop applied membrane chosen to close out the harsh conditions as quickly as possible.
Learn more about the project on the case study page.
Location

Whistler, BC, CAN

First Nation Location Name

Sḵwiḵw

Completion Date

2018

Typology

Cultural

Architect

Patkau Architects

Awards

RIBA Award for International Excellence

Governor General's Medal in Architecture

AIA Award – Architecture

Wood Design Honour Award

AIBC Lieutenant Honour Award

Azure AZ Awards

Canadian Wood Council Design Award